Piercing & Tattoo Wholesale
Quick
Delivery

Premium
Quality

Excellent
Service

Top value
for Money

Easy &
Simple
Body piercing jewelry wholesale Murostar
We offer body piercing and fashion jewelry to B2B, resellers and wholesale businesses only. Whether you have your own piercing or tattoo studio, you sell through your own online shop, through market places or retail - we are delighted to supply you with high quality body jewelry. At Murostar you can always find a wide range of piercings, flesh tunnels, ear plugs, expanders and fashion jewelry from basics to unqiue items. Take your time and explore our wide range of body piercing jewelry. Basic body jewelry like barbells, ball closure rings (BCR), circular barbells (CBR) and labret studs can be easily found as well as unique body jewelry like nippleshields, fake plugs or design tunnels. Every jewelry item is available in various colors and materials. Materials range from surgical steel 316L, titanium, black steel, gold steel, rose gold steel, silicon, epoxy, and acrylic to glass and organics. We offer these premium quality products to all our trade customers at highly attractive prices.
Murostar stands for excellent quality, outstanding service, fast delivery and fair prices. Through longstanding expertise and experience we exactly know what is important. That's why customer satisfaction comes is our top priority. It is ensured through a smooth, trouble-free order process and a fast delivery. About 80 percent of all orders therefore leave our warehouse on the receipt day of the order.
A satisfied customer is the first step towards a successful partnership. Therefore your satisfaction is the top priority for all our efforts. Benefit from premium quality at highly attractive prices and boost your business. Your success is ours.
Distributor of body piercing jewelry and fashion jewellery
As retailer you not only benefit from an excellent product quality, but an outstanding expertise through long standing experience in body piercing jewelry wholesale. We set trends in body piercing and fashion to match various needs. You can count on a customer-oriented team of experts that will fulfill all your wishes. Murostar guarantees every retailer, trader, reseller and wholesale a professional cooperation, strictly B2B only.
At Murostar you can order quick and easy. You can orer by phone, fax, e-mail or through our online shop. Benefit from our easy express-number system -no further information needed. In case of questions our service team is happy to assist. Keep in touch with our growing product range to benefit from special offers.
B2B wholesale for the whole range of body piercing, jewelry and jeweler businesses
Our product range meets any customer demands. Starting with a huge assortment of body piercing jewelry, Murostar also offers a broad variety of fashion jewelry like necklaces, ear studs or bracelets as well as piercing equipment such as pliers, cannulas or antiseptics.
We work closely with piercing shops to meet all requirements on convenient equipment and the ever-changing demands of the body piercing scene. That cooperation enables us not only to satisfy our clients but also their customers.
Murostar is your destination for bestselling basics, unique designs and piercing innovations in different colors, shapes and materials. An excellent quality ensures long-lasting body modification and fashion jewelry that is eye-catching. Therefore we carefully monitor each step of the production process. Starting from the selection of resources to the finishing of every single item, we keep full control in defining and refining best practice. As a result both customer demands and the premium quality of Murostar are achieved.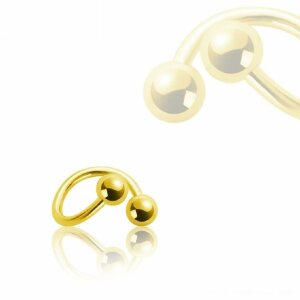 Gold Steel - spiral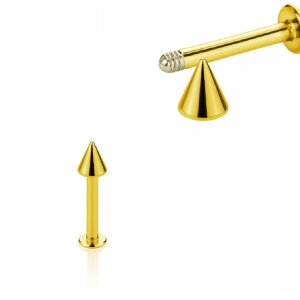 Gold Steel - Labret - cone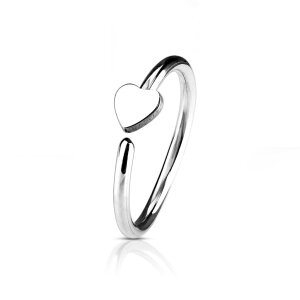 Steel - Nose Ring - Heart